Hikers' Mountain Griessenkar
Hiking far. Griessenkar.
Hikers' Mountain Griessenkar
Griessenkar mountain, located in the vacation destination Flachau, is the ideal starting point for a wide variety of summer hikes of all skill levels. Only 70 kilometers from the city of Salzburg and easy to reach via the Tauern Autobahn highway (A 10), Flachau is one of the most popular family excursion destinations in the Salzburg region. The Griessenkar can be comfortably reached with the brand new Flying Mozart and Starjet 1&2. Families are drawn to Flori's Adventure Path, a circular family trail which is suitable for strollers and that starts at the top station of Starjet 1. Refreshments after strenuous and eventful days are offered in rustic alpine huts and mountain inns that invite you to stop in as you explore along the child-friendly hiking trails.
Operating hours
Starjet 1+2 from 27.05. - 03.10.2023 daily from 9am - 5pm.
Flying Mozart 1.7. to 29.10.2023, Thursday to Sunday from 9am-5pm
Buy Tickets!
Facts
Flori's Adventure Path
stroller-friendly
5 montain huts
free WLAN
1 Photopoint (Starjet 3)
disabled toilet
23 km of hiking trails
free parking spaces
Summer Highlights in Flachau
Flachau is particularly worth a visit in summer for active vacationeers and bon vivants: whether for hiking, as a family outing or for an enjoyable day on the mountain with delicious food and drinks.
Flori's Adventure Path
The starting point for this stroller-friendly circular route is the top station of the Starjet 1 chairlift in Flachau. Along the route, which can be completed in a walking time of about 1.5 to 2 hours, children and their parents can expect to find challenging puzzles as well as several adventure stations including the popular Flying Fox, a climbing wall and a nature cinema. Everyone who can correctly answer all questions along the adventure path can pick up a surprise gift from the Flachau tourist office.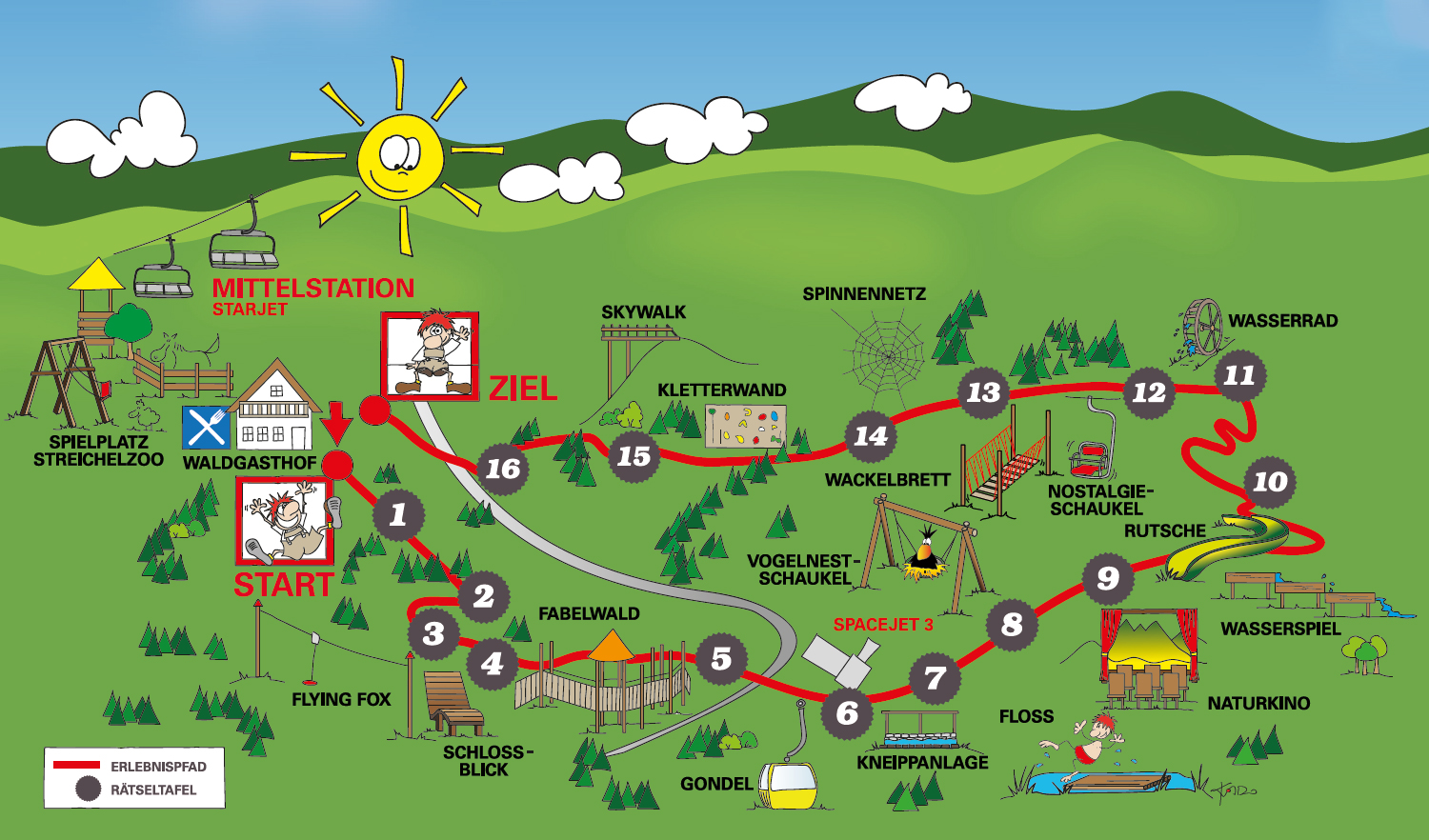 Summer Lifts
Arrive in summer. Arrive in the mountains. True to the motto "Best of Mountains", whether you are seeking activity-packed days or prefer to relax and enjoy, on the Griessenkar mountain you will find it all: from easy to demanding hikes and breathtaking panorama views to the culinary highlights offered in our alpine huts and mountain inns.
More tips for Connoisseurs
How you get to hikers' mountain Griessenkar
By car from Salzburg, take the A10 (Tauern Autobahn) highway south. Exit at Flachau onto the Flachauer Strasse which leads into the town. After a few minutes, turn right onto Hofgasse. Free parking spaces are available on the corner of Hofgasse and Flachauer Strasse.